Welcome to theschool of contemporary dance and the performing arts. At theschool we believe in providing a collaborative and aspirational training environment for students aged 7-18, who want to train to a professional standard within the three arts of dance, music and drama.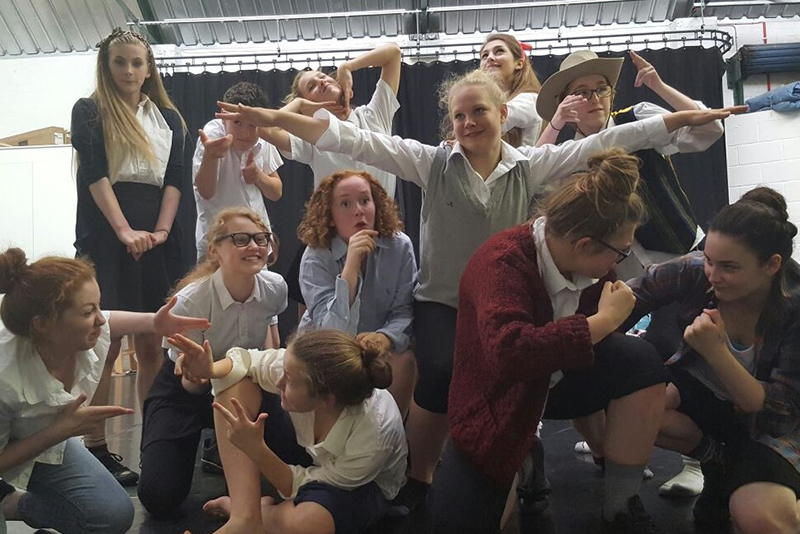 We believe in nurturing, coaching, and mentoring our students to realize their true potential, whether this be in dance, music and or drama. theschool was founded in 2012 on the belief that if a student is provided with the highest quality of training and teaching within a student centred creatively safe environment they will flourish into exceptionally creative adults/humans/individuals throughout their lives. Although we have expanded over the years, we have never forgotten our true purpose; to support our students to belong, believe and become. The success of theschool's focus on professional training over the years has seen many of our older students go onto to HE, graduate courses, working in television, film, music, and other employment areas within the performing arts.
If you are a new student, or an aspiring teenager wishing to develop your technique for auditions, performance or exams then theschool has a class for you.
Contemporary Dance
Contemporary is another word for "modern" or "current". If something is contemporary, it belongs in the here and now, the current time period. Contemporary dance is therefore always changing with the times and developing and takes its inspiration from many different modern forms of dance.
Commercial Dance
Commercial dance encompasses a myriad of styles. This can include Street, Jazz, Hip-Hop, Street and Contemporary. It is the type of dance seen in music videos, on the catwalk and at fashion shows, artist tours, advertising campaigns, corporate events, TV and film etc.
Contemporary Ballet
Contemporary Ballet is a genre of dance that incorporates elements of classical ballet and modern dance. It employs classical ballet technique and in many cases classical pointe technique as well, but allows greater range of movement of the upper body and is not constrained to the rigorously defined body lines and forms found in traditional, classical ballet.
iw.dance – youth
This intermediate level contemporary dance class is for those dance students that have a serious interest in dance training and wishing to develop their technique for auditions, performance or exams. Students work closely with the class choreographer learning choreographic skills whilst creating material with a focus on performance.
Performing Arts Program
The performing arts program brings the two core arts of drama and music to the student who wishes to explore beyond the dance classes that theschool provides and gain a further knowledge of musical theatre within the performing arts world that creates live theatre and film. All classes are taught by highly trained professionals who are working within the performing art world as performers, creators, and teachers.
Book a free taster session
Fill out the form below and one of our friendly team will be in touch soon.